About us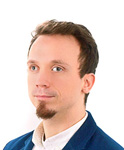 Csönge Krisztián
architect
Chamber of Hungarian Architects
É 01-6405
+36 20 - 527 54 75
iroda@ffstudio.hu
Would you like to buy an existing house, however, are you afraid of buying a bad one? Do you need any help?
Would you like to know how much the building will cost and when your investment will be profitable?
Are you looking for a good architect and a reliable contactor?
Would you like your project to be cost-effective meanwhile your needs and your demand would be dealt
   with so that the most profitable opportunities could be exploited?
It is not only the price which counts, isn't it?
Experience the difference from the design through the construction to the moving:
Fines Finium Architect Studio - where the product is your satisfaction after the occupancy!
 We work so that the building not be a depressing, clumsy process but an exciting and entertaining experience during which it is not you who must schedule the work following each other beyond your strength. Mainly, you do not have to be worried about the unexpected costs which might occur during the whole construction process. Our purpose is to establish a long-term relationship between you, your family and your friends in order to fulfil all your demands in connection with your property. We also make an all-out effort to make you feel calm about that the available amount of the whole building and construction – which was previously agreed on – is enough for your satisfactory demands.
 We want more than satisfied clients 'only'. Day by day, we are working on serving returning, satisfied clients who intend to charge us with their next design, restoration or maintanance work. Simply, we wish to achieve that our clients come to us more often and tell their good experience about us to everyone they know.
What do we offer to your and your property?
If our client charges us with preparing technical documentation
Further information >
If our client charges us with preparing technical documentation and assistance during the construction
Further information >
If our client charges us with assistance during the construction
Further information >
Scope of activity
Complex building design, administration


Project proposal, sketch proposal
Architectural-technical documentation
Construction documentation
Realization plan

Architectural design, administration


Residential buildings, houses
Public buildings
Industrial buildings
Agricultural buildings

Interior design
Structure design, administration


According to a linear model
According to an environment-consious model
(minimal energy consumption – from renewable resources if possible – with good efficiency)

Building engineering design, administration


According to a linear model
According to an environment-consious model
(minimal energy consumption – from renewable resources if possible – with good efficiency)

Measurment of the building
Visual design
Technological consultation